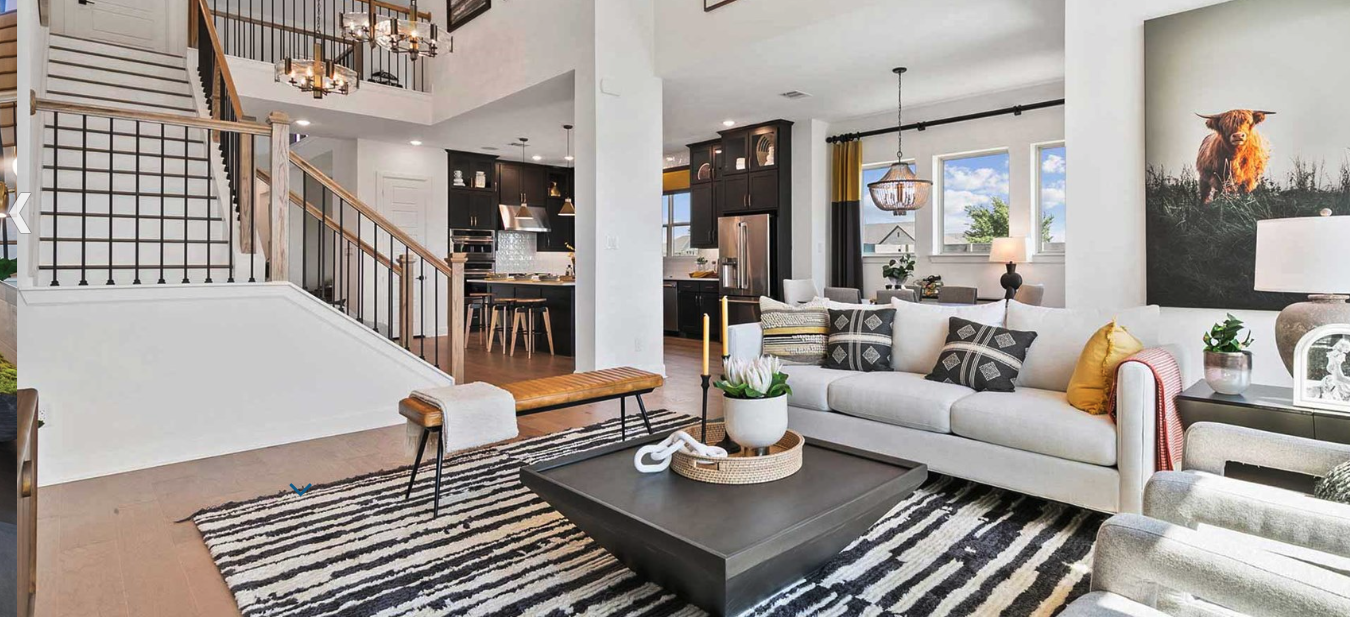 We are proud to introduce David Weekley Homes, a trusted builder who will soon begin building beautiful homes in our new, master-planned community in Celina, TX—The Parks at Wilson Creek. 
When it comes to building your dream home, you'll be looking for a home builder who is experienced in building high-quality homes and who keeps the homeowners and their families in mind—from the first interaction to closing day. At The Parks at Wilson Creek, we chose the area's top builders to build in our community, and David Weekley Homes is no exception.
An Incredible Choice of Home Designs
Your home is about you! When you choose a David Weekley home, you never have to settle. With unique floor plans and customizable arrangements, you can select the options that make sense for your family's needs, style, and budget. 
Plus, David Weekley Homes offers FlexSpace™, a home design methodology that allows different areas of your home to be flexible and change as your lifestyle changes. You may be packing school lunches now, but before you know it, you'll be helping them move into a college dorm, and your home should adapt to your changing needs. FlexSpace™ gives your home the ability to change and grow as your family does. No need for remodeling or extensive renovation! 
Unparalleled Service
From the Personal Builder™ program to the Warranty Walk-through, David Weekley Homes pride itself on staying connected to each homeowner they build for. They're never more than a phone call away to coordinate and resolve any issues or concerns and invite you to stay in the know with home trends and ideas through a monthly newsletter. 
Over 45 Years of Experience
For the past 45 years, they've been an integral part of communities nationwide and are proud to be building the future in Celina, Texas. Early on, it was nearly impossible to compete with larger, more well-known builders, but their commitment to quality and professionalism never wavered, and word quickly spread. Today, they continue to innovate with new and exciting developments that are sustainable, customer-centric, and made to last. 
Home trends and designs may have changed over the years, but their commitment to customers and unwavering dedication to complete satisfaction are the values they hold dear, and those will never change! 
Practical, Luxurious Design
David Weekley Homes wants your home to reflect you, your lifestyle, and your tastes. From indulgent showers and baths that offer a well-deserved respite from the hustle and bustle of the world to energy-efficient products that are good for your home and the planet, they seamlessly blend the best of both worlds with luxurious design that is both elegant and practical. 
Celina, Texas' Newest Master-Planned Community
David Weekley Homes at The Parks at Wilson Creek will offer 11 home plans ranging in size from 1,736 square footage to 3,593 square footage on 50' homesites. Homes will start from the mid $400s—you don't want to miss out on these floor plans! If you are interested in learning more, please contact Jodi Feddersen at jfeddersen@dwhomes.com or (972)-323-7585.
We invite you to take a moment to learn more about one of the most exciting new developments in Celina, Texas. Sign up now to get on David Weekley's VIP list and be the first to know about new floor plans and developments in The Parks at Wilson Creek!