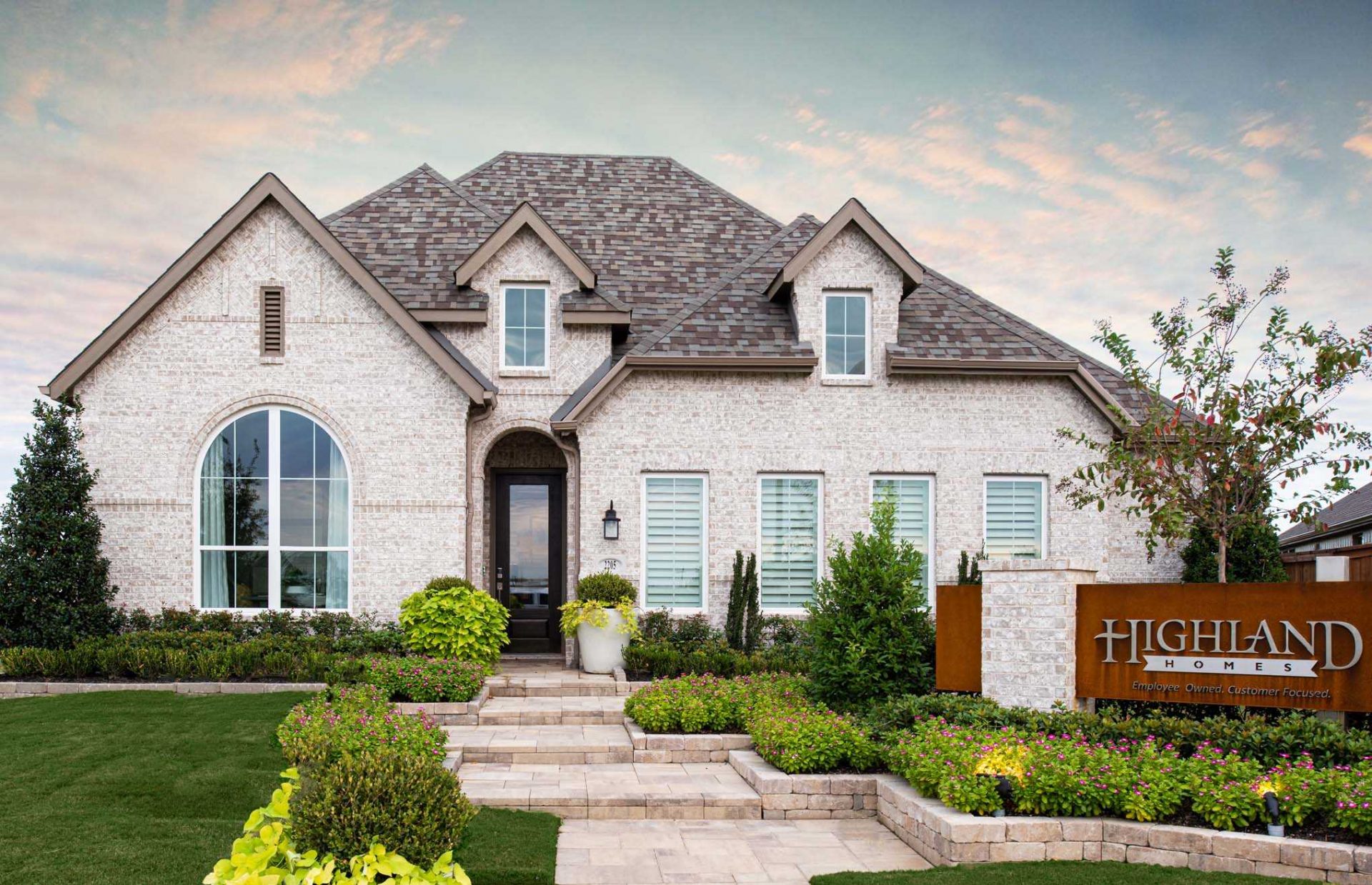 When buying a home in a master-planned community, you learn a lot about who the builders are and what they are about. With master-planned communities like the Parks at Wilson Creek blooming like sunflowers in the city of Celina, it is essential to find out what sets The Parks apart.
You may be asking, why should I buy a home in the Parks at Wilson Creek? The answer is simple—you have the unique opportunity to get into a fabulous new master-planned community first and buy from renowned home builders like Highland Homes.
For over 30 years, Highland Homes has built new homes for sale in Texas – selecting homesites in premier master-planned communities with desirable locations, amenities, and schools in Austin, Dallas-Fort Worth, Houston, and San Antonio.
Highland Homes History
Highland Homes was formed in 1985 by brother-sister duo Rod Sanders and Jean Ann Brock. With Rod's acute financial acumen and Jean Ann's creative approach to sales, marketing, and architecture, 13 homes were sold in the first month of operation during one of the nation's most challenging real estate markets.
Highland Homes soon became one of the nation's premier single-family home builders. They are a force to be reckoned with in the building industry, with over 3,000 homes completed each year in Austin, Dallas-Fort Worth, Houston, and San Antonio, Texas.
And through the innovative use of space, modern design touches, and unwavering commitment to satisfying home buyers, Highland Homes fulfills its mission statement of "delivering homes we are proud of" and ensuring each Highland homeowner realizes their American dream.
Awards & Recognitions
Highland Homes has received numerous industry awards for its commitment to quality and customer satisfaction. These awards include:
Nine-time People's Choice Builder of the Year award winner, 2011-2021
#22 on the 2021 Builder 100, Builder magazine's prestigious ranking of the top 100 homebuilders in the U.S.
2015 ENERGY STAR Certified Homes Market Leader Award winner
Named the 7th Most Trusted Home Builder in America in 2013 by an independent study of the 29 biggest U.S. homebuilding markets
Recognized as the sixth-largest private homebuilder in the country
Recipient of multiple J.D. Power & Associates awards
Though these honors are excellent, their highest recognition comes from referrals from homeowners and Realtors who consistently sell Highland Homes.
Highland Homes and the Parks at Wilson Creek
At Highland Homes, buying a home is about you, the homebuyer. Potential homebuyers have the opportunity of being part of an exclusive master-planned community.
Buying Highland Homes means you get to choose from a list of home designs and even personalize your new home while monitoring progress from anywhere. In addition, our extensive list of planned amenities, like miles of trails and a resort-style pool, means you'll never lack activities. With so many recreational and lifestyle options available when completed, the only challenge is finding enough time to do everything!
On top of that, Highland Homes allows you to choose from multiple floor plans designed for maximum livability. Check out our floor plans for your future Highland Homes in the Parks at Wilson Creek here.
Start Your Home Buying Journey Now
A community is only as exceptional as the homes within it. And that is why Highland Homes in the Parks at Wilson Creek is a place to call home. Our commitment to quality and craftsmanship ensures that your home will be an investment of enduring value.
Join our interest list for our newsletter to receive updates on available homes, neighborhood news, and upcoming events. This info will help guide you in your new home search and trust us; you will love what's ahead. Don't miss out!