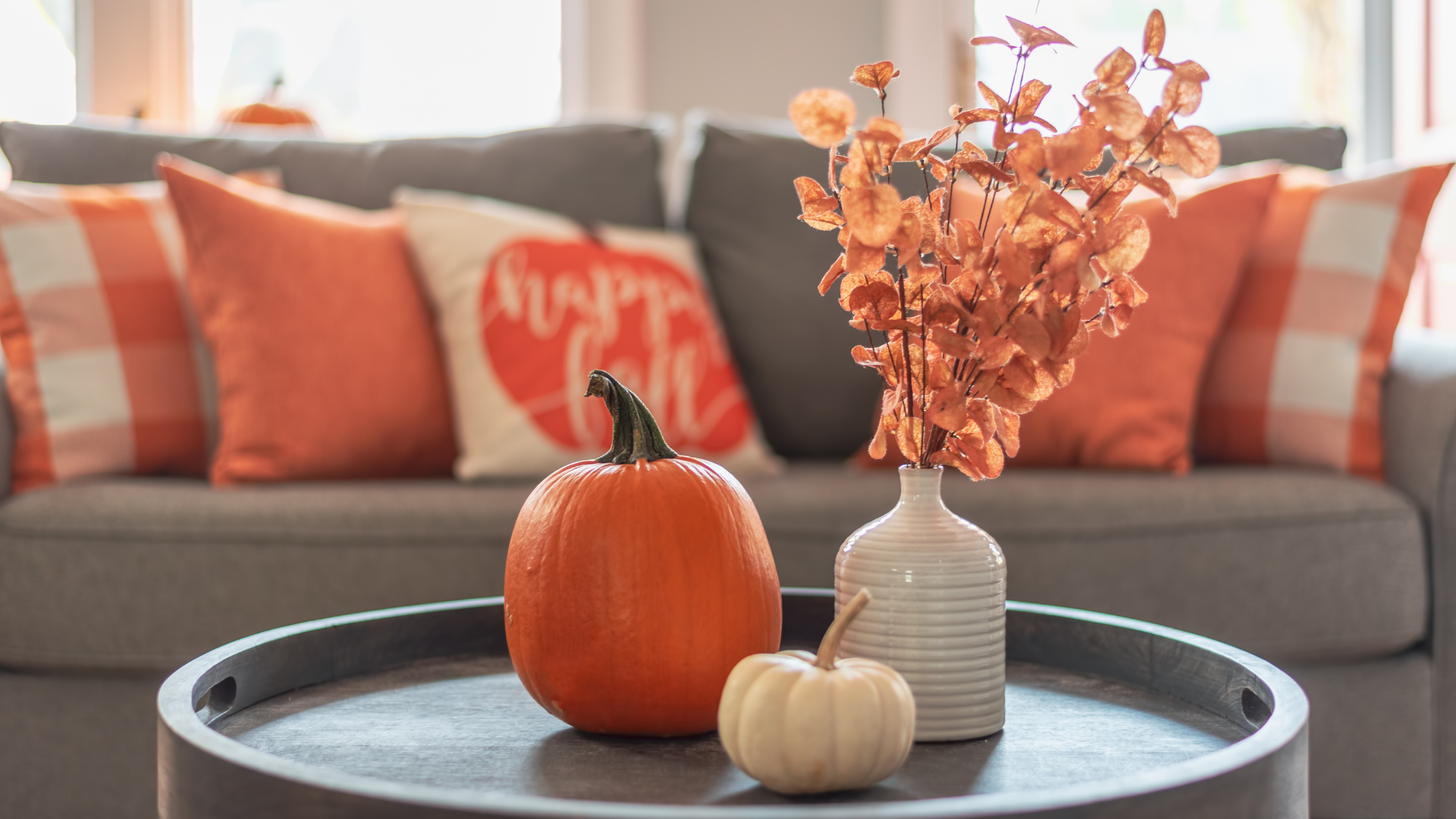 We are so ready to welcome autumn after one of North Texas' hottest summers. Are you ready to embrace fall and transform your home into an autumnal haven? We hope so, and we're here to help you do it without spending too much money or time! Bring on the warm, cozy colors, décor, and fall fun!
You can find everything you need in Celina or nearby — and who doesn't love a good local shopping day? Downtown Celina shops have everything you need to create a cozy vibe. Start with a warm color palette of deep reds, oranges, gold, olive green, and browns. Add some crimson, scarlet, and glowing yellow as accents to mimic the leaves as they turn. You can incorporate colors with throw pillows, blankets, candles, table decorations, or art.
Simple touches add warmth and comfort without breaking the bank. You may think about adding or highlighting natural elements like wood and stone! Try Terramania downtown for unique accents like rustic boxes made from reclaimed wood, hand-forged iron candle holders, polished horn bowls, and marble coasters and trivets. Bring the outside in with faux plants in planters and vases on the dining room table, mantle, and coffee table.
Annie Jack (also downtown) has an adorable plaid bucket for inside or outside. Fill it with pinecones and acorns and set it next to your front door. If you have a bench or chair on your front porch, then a DIY scarecrow could hold the bucket in its lap. Not only that, but their inventory includes a fall room scent called Blue Volcano and fall clothes to update your wardrobe if you really want to take your autumn aesthetic to the next level!
Or, head out to the Gates of Prosper shopping center to check out Hobby Lobby, Bath and Body Works, and Buff City Soap. We all know Hobby Lobby is the mother of all décor shops, and their fall essentials are no exception. You'll find ceramics, napkins, placements, and lots of foliage. If you like DIY, you'll find instructions and supplies to make everything from door wreaths to a porch-scape. Transform your front porch with an inviting wreath and doormat, and add pumpkins, gourds, and a cornucopia to your back patio.
Remember to add items for your other senses as well. Use candles and air fresheners in pumpkin spice, apple pie, maple, and pecan. Switch liquid soap and body wash to vanilla or spice-scented! It's a good bet that you'll find one you like at Bath and Body Works. You can coordinate your soaps with bath bombs and even laundry detergent at Buff City Soap. Their unique scents have no harsh chemicals and are all plant-based.
Your dream home in The Parks at Wilson Creek is the perfect location to welcome autumn. With our exceptional team of builders, you are sure to find a home design that fits your dreams! Contact us today to find your cozy place and embrace our natural lifestyle.