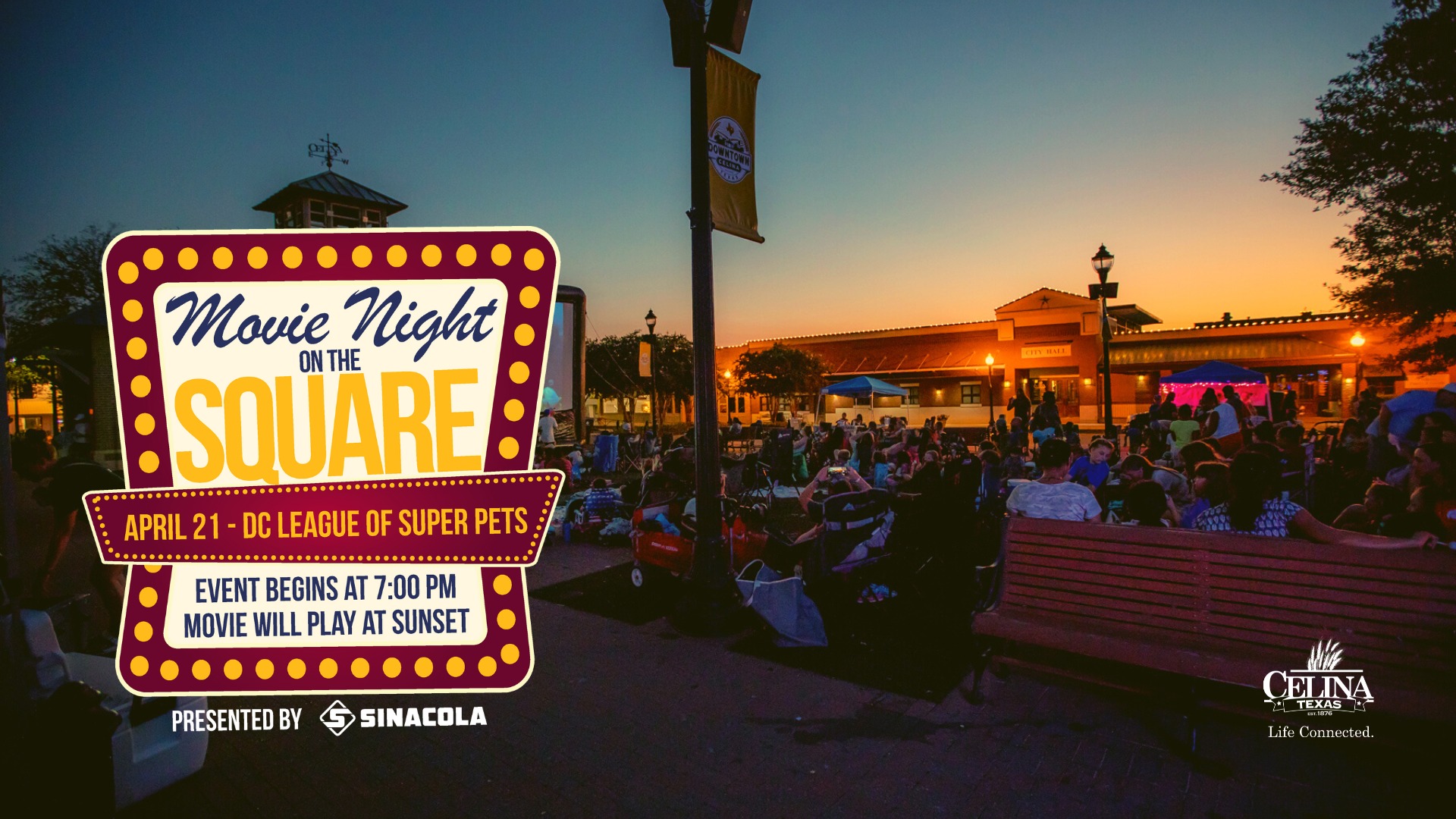 Whether it be the nostalgia of drive-ins in the 1950s and 1960s or the blockbuster era in the 1980s and 1990s, watching movies with friends and family has always brought people together and brings forth some of our favorite memories. You can now experience the same thrill of enjoying movies while sitting under the beautiful city of Celina skies at the upcoming Celina Movie Night on the Square.
Bringing the Silver Screen to Your Doorstep
The city of Celina is bringing the silver screen to your doorstep with Celina Movie Night on the Square. Get ready to enjoy the cool of the evening with the community while watching various blockbuster movies.
Celina Movie-Night on the Square Details
We've got all the important details for you, like the when, the where, and most importantly—what movie will be showing!
Dates: April 21st, June 16th, and August 18th
Host: City of Celina 
Venue: Celina Downtown Square (See Map)
Time: The event begins at 7:00 PM but all movies across the dates start at Sunset
The following movies will be premiered on the following days:
April 21st: DC League of Super-Pets (Runtime: 1 hour 45 minutes)
June 16th: Minions: Rise of Gru (Runtime: 1 hour 27 minutes)
August 18th: Puss in Boots: The Last Wish (1 hour 30 minutes)
This movie-night event, reminiscent of an outdoor drive-in theater, will include a massive blow-up movie screen with bleacher or lawn seating. Each evening select vendors will be selling food and beverages and theater-style popcorn brought to you by Cody Paxman from State Farm.
In addition, each event includes a free kids zone with activities such as costumed characters, bounce houses, sports, and crafts. Aside from the movie, prepare to tour Celina's Downtown shops and eateries, which will be open for you to grab candy or a bite to-go.
You're also welcome to order take-out from the various local restaurants and bars scattered around the Square for a meal during the movie. There will be rotating food vendors on-site for a picnic in the park. More importantly, dogs are welcome but must be up to date on their shots and require a leash.
Start Your Home Buying Journey Now
Whether you're looking to see a movie with your entire office, or your favorite club members, the Celina FREE Movie Night on the Square is just the place to be. Living at The Parks at Wilson Creek is a great place to call home when you are close to community events.
Join our interest list for our newsletter to receive updates on available homes, neighborhood news, and upcoming events. This info will help guide you in your new home search and trust us; you will love what's ahead. Don't miss out!
Image From: Click here