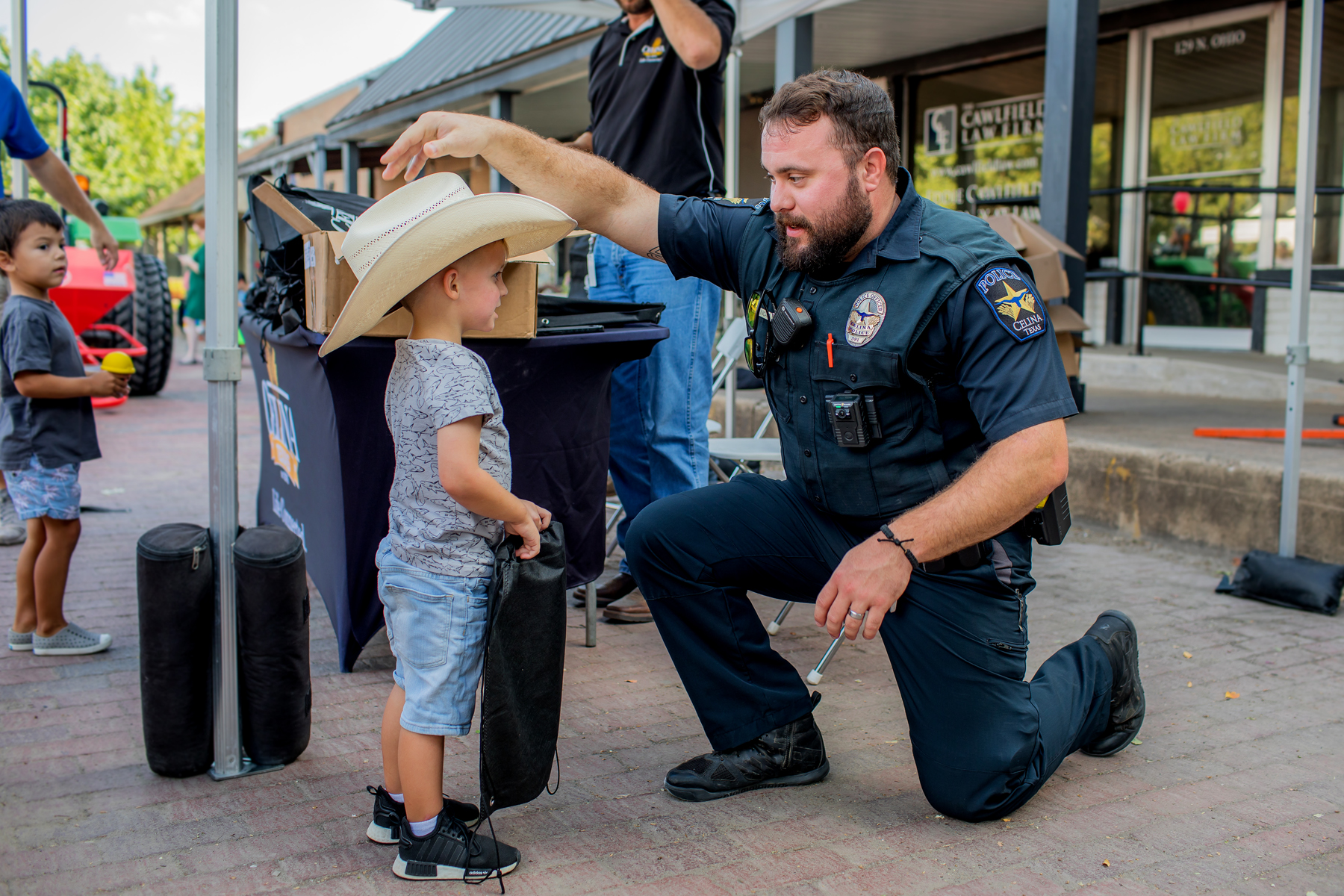 Find your dream home in a community built on meaningful connections beyond surface-level interactions. Celina, home to The Parks at Wilson Creek, is an ideal location to raise a family, get an exceptional education, balance home and work life, and more. Here, you're a member of our close-knit community with a foundation of family and friendship. There's even a free city newsletter and podcast to help you stay in touch.
Work Life
Living here makes staying connected to your work life easy. Since the city has grown by more than 182% in the past five years and is still growing, you'll find plenty of work and business opportunities here.
If you want to work close to home, check out the jobs at the City of Celina and the small businesses downtown. Have your own business or want to open one? Downtown Celina offers several opportunities for you to bring your business to life. And you may be able to get economic incentives like tax capital investment programs, infrastructure assistance, building fee waivers, job creation incentives, and free-port exemptions.
If you work in a nearby city like Plano or Dallas, you can hook up with highways 75 and 380 and the Dallas North Tollway in minutes. Living here keeps you connected to your work life while enjoying the small-town home life in Celina.
If you work from home, then you'll love the internet speed. Celina is the first Fiber Optic Gigabit City in Texas. As of 2021, 9,300 homes have high-speed fiber internet with unlimited bandwidth and speeds of 1,000 megabits per second. So, you'll always be online for career advancement.
School Life
Your children can get a top-rated education in the Celina Independent School District or Prosper Independent School District. Both districts that serve the city, Celina or Prosper, have earned Texas Education Agency A ratings overall for student performance, college/career readiness, academic growth, and closing the gaps.
Leisure Life
You'll always have something to do here. The downtown area is an excellent place to find fun events all year long: movie nights, Friday Night Markets, festivals, and holiday gatherings, to name a few. Do your kids like big trucks? They can hop inside fire trucks, dozers, and other city equipment at Touch-a-Truck night!
You can enjoy the cozy charm and neighborly connections in the Historic Downtown and Main Street District anytime. You can eat, drink, shop, find pro services, visit city offices, and take advantage of the sidewalks and green spaces to walk everywhere. Also, stay connected at the library. It's one of the main gathering places to learn, grow, and socialize.
Home Life: The Parks at Wilson Creek
Stay connected to all things Celina in your new home at The Parks at Wilson Creek. Join our community and get everything you need to live your best life with future resident-exclusive amenities. You'll have a state-of-the-art home surrounded by open green spaces, pocket parks, and miles of trails. You can play on the sports courts, fish in 12 lakes, and enjoy the planned Amenity Center. Contact us today to get connected.
Image Courtesy of: Click here.